At APX York Sheet Metal, we are proud to be one of the leading sheet metal fabrication companies in northern Maryland and central Pennsylvania. Strategically located near several interstates in York, PA, we are able to serve companies throughout the Mid-Atlantic region.
We have been in business since 1946, and over the course of more than 70 years, we have built a reputation for dependability and excellence when it comes to both custom sheet metal fabrication and customer service. We understand that you face ever-increasing pressures to deliver greater value for lower costs and with shorter lead times. We make it our business to support you in this by using only the highest-quality materials, the most cutting-edge technologies and the most efficient processes.
Custom Sheet Metal Fabrication in York, PA
Custom sheet metal fabrication is the bending, forming, cutting, assembling — for example, by means of welding — and finishing of sheet metal to create specific objects. The resulting products cannot be created with such precision and efficiency using traditional manufacturing processes.
There are at least two significant benefits of custom sheet metal fabrication:
It enables you to order completely tailor-made pieces instead of relying on stock sheet metal products, whether that's for prototyping or for a main production run. This ensures complete compatibility with your application.
The sheet metal fabrication process in central Pennsylvania is more efficient, since any adjustments can easily be communicated and incorporated into the next piece.
Our Sheet Metal Fabrication Services
At APX York Sheet Metal, we understand how important it is to have one single provider you can rely on for all your metal fabrication needs. This makes for a much more streamlined and therefore cost-effective process than relying on different vendors for different steps. For this reason, our 65,000-square-foot facility in York, Pennsylvania, is a one-stop shop for all your custom sheet metal fabrication needs, including:
We also have excellent, longstanding relationships with leading mills and other input material providers, so you can always be sure we will obtain the best-quality sheet metal for your fabrications.
If you have any questions about the metal fabrication services listed above, please contact us at your earliest convenience. One of our team of experts is always available to answer any questions or address any concerns you may have.
Serving Industries in the Central PA and Northern MD Areas
We offer advanced sheet metal fabrication in central Pennsylvania and northern Maryland to the following industries:
Manufacturing/machinery OEMS
Construction equipment manufacturers
Material handling/logistics solutions providers
Energy/environmental solutions providers
Web handling and printing equipment OEMS
Industrial enclosures and cabinets
Custom performance fabrications
Don't see your industry on this list? Don't worry! We always strive to accommodate each customer's unique needs. Simply contact us to discuss if we can be of service.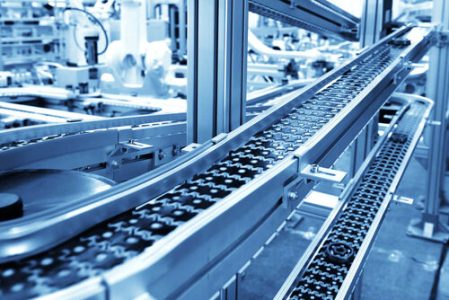 Choose APX York Sheet Metal For Your Metal Fabrication Projects
With more than 70 years of experience serving a wide range of industries, APX York Sheet Metal Inc. has earned its reputation as one of the leading sheet metal fabrication companies in central Pennsylvania and northern Maryland. We're dedicated to delivering both quality products and superior customer service for jobs big and small. Contact us today to discuss your fabrication needs.
Custom Sheet Metal Fabrication
Custom Fabricated Parts
If you are searching for custom metal fabrication in Central PA, APX York Sheet Metal can fabricate sheet metal into customized parts to support industrial applications such as OEM parts & offer solutions for construction equipment manufacturers and material handling. We produce the metal solutions you need and our skilled craftsmen implement a variety of methods to design specific workpieces.
What Is Custom Sheet Metal Fabrication?
Custom metal cutting in Northern Maryland by APX York Sheet Metal is a subtractive manufacturing process that creates parts by removing material. Our experts use several machines and tools to fabricate different shapes. Shearing, turning, threading, milling and other processes exist, and we can form anything from bolts and automobile parts to industrial enclosures and other products for your business.
Custom Metal Fabrication Process
The process involves various machines and methods depending on the type of end results you're searching for. For example, the procedure can include laser cutting, bending, inserts, welding, grinding, powder coating and others. Here's a quick rundown of varying processes:
Bending: A machine bends the work piece to form contours, flanges, seams, curls, corrugations and other shapes. The method uses applied force from pneumatic, hydraulic or electrical machines.
Conventional and turret shearing: Conventional shearing is where we cut material using a scissor-like action, often in a straight line, and the turret is where our craftsmen cut the metal by using shaped punches.
Sawing: The technique uses sharp saw blade teeth to chip away small amounts of material.
Tapping: Tapping creates internal threads using a tool with multiple teeth.
Boring: Technicians use a hollow workpiece and the boring process delivers an internal circular profile.
Turning: Using a cutting tool to craft custom shapes, a machine rotates the workpiece on an axis.
Drilling: We use a fluted cutting tool to form holes.
Milling: The milling method removes small pieces of material using a rotating cutter.


Grinding: An abrasive grain wheel completes processes like cylindrical, internal and centerless grinding to fashion the chip removal process.


Laser cutting: With a high-density beam of light, the focused energy targets areas to form different pieces.


Wire EDM: Wire EDM produces shapes using a moving wire that has rapid spark discharges.


Waterjet: The waterjet procedure acts like a saw and can cut intricate shapes using highly-pressurized water.
The process of forming tailored sheet metal parts begins with cutting and forming, then ends with assembly and final touches.

Industries Served
APX York Sheet Metal supports industries across the board — even ones that may not be listed below. No matter the custom sheet metal fabrication services you require, our professionals have you covered:
Construction equipment manufacturers


Custom performance fabrications


Energy and environmental solution providers


Industrial enclosures and cabinets


Manufacturing and machinery OEMs


Material handling and logistics solution providers


Web handling and printing equipment OEMs
Choose APX York Sheet Metal
Are you searching for custom sheet metal fabricating in Northern Maryland? As your go-to custom sheet metal fabrication company in Central PA, APX York Sheet Metal is a family-owned business that provides quick turnarounds and excellent customer service. Our professionals take on massive projects and also support more intricate jobs. We handle our processes and shipments in-house and don't outsource any part of the fabrication process.
APX York Sheet Metal delivers custom sheet metal parts in Northern Maryland that are reliable and top-quality. Read our blog to learn more about trends or submit a contact form for a free quote. You can also call us at 717-767-2704.